Promotion & Sponsorship
DATE 20

23

offers numerous opportunities to get in contact with the DATE community and to advertise their novel solutions.
DATE is the perfect opportunity to present and communicate your technological and business capabilities to scientific, industrial and commercial audiences at one single European event. All companies, institutions, universities, initiatives and projects that are linked to DATE as promotion partners or sponsors benefit from the additional visibility of their corporate identity, their products, services, expertise and cause.
The DATE 2023 promotion & sponsorship opportunities brochure gives you and idea of what  DATE 2023 can offer. Tailor-made packages can be arranged to suit your special requests. Feel free to contact us to discuss your needs and ideas.
Promotion & Sponsporship Application Form
We would be delighted to welcome you among our promotion partners and sponsors at DATE, and to welcome you in Antwerp for an interesting programme and effective networking.
For more details, please contact the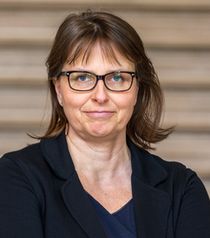 Conference Organisation | Sponsorship

Kathleen Schäfer, K.I.T. Group GmbH Dresden, DE

date

kitdresden [dot] de (date[at]kitdresden[dot]de)
Share this page on social media